Our resources to help you level up your developer-targeted marketing programs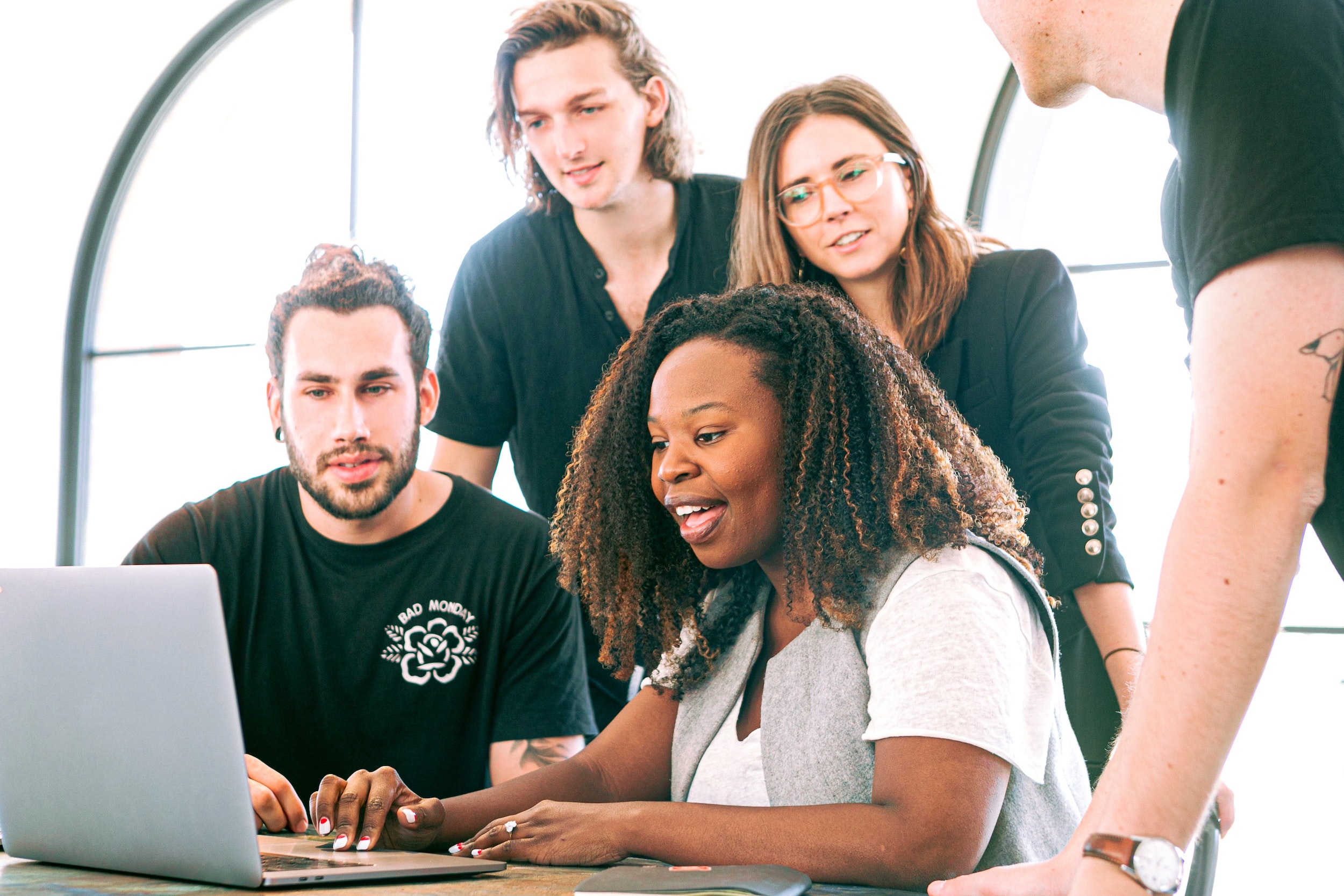 Tech Advocates and Marketing Fundamentals
What Is a Tech Advocate and What Does One Do?
Before jumping into how to find a tech advocate, let's just be clear on what a tech advocate is and what marketers expect (hope?) one will do. The marketer typically asks a potential advocate to try the product for a free or minimal charge in exchange for a review or some sort of advocacy. And indeed, there is a range of advocacy based on the advocate's affinity for your product.
Typically, marketers hope that the advocate will try the product and tell his or her tech circle about the product either through their Twitter account, blog, MeetUp, or another digital forum.
Why Finding a Tech Advocate Is Important
"Today's customers trust their peers more than providers. Technology product marketing leaders need to identify, empower, and coach advocates in their customer community to encourage activities that deliver customer validation and peer insights."
This realization by Gartner goes a long way toward explaining why the role of the advocate is extremely important. However, it is doubly true in the world of DevOps and ITOPp.
Additionally, DevOps and IT folks have an almost allergic reaction to marketing. Try to market to a DevOps guy and they will turn 180 degrees. This allergy was one of the first things I learned about IT when I broke into IT marketing. That realization quickly brought on the question of how one markets a product in the technology sphere. One of the answers, I quickly learned, is using a tech advocates.
Tech Advocates and Shiny Orbs
Another truth I soon found to be almost universal in IT marketing is that engineers like their shiny toys. At the risk of sounding condescending, I should explain that engineers always want to be the first to try out a new product and provide their insights or feedback. Engineers in general (and Ops in particular) are an opinionated bunch and hold their beliefs with almost extreme conviction at times.
Given this predilection, Ops become great advocates. You just need the right medium in which to get their attention.
How OnPage Found Its Advocates
OnPage provides critical alerting technology to MSPs, DevOps and ITOps. When servers, code, or critical infrastructures fail, our technology enables engineers to receive immediate alerts on their smartphones. With these alerts, engineers are able to rapidly speed up their reaction to critical incidents.
OnPage's first step in finding a tech advocate was trying to think like a naturalist – "what is the habitat for this species?" That is, where would we be most likely to find people interested in trying our product?
In the summer of 2015, we began our research and soon learned about ConnectWise's annual Conference in Orlando. ConnectWise, if you aren't familiar with them, is one of the biggest ticketing softwares available for MSPs.
ConnectWise owns about 70% of the MSP/ITOps market and is used for everything from creating tickets for customer requests to providing accounting assistance. The ConnectWise Conference itself is almost like Mecca for MSPs and IT professionals. Every year, thousands of people descend on the Mickey Mouse City for three days of demos and networking.
After some investigation, we realized that MSPs and IT professionals had no critical alerting method or tools available to them. For critical notifications, MSPs and ITOps often relied on emails, pagers, or SMS. None of these was a strong solution. We felt that we had a better mousetrap.
The fundamental marketing point in play here was the realization that products should try to gain recognition in fields where their competitors are not. The first-to-market advantage is huge and we saw the ConnectWise Conference as our "golden ticket."
We came to the conference with a prototype of how our product could integrate with ConnectWise and help MSPs manage the plethora of alerts they received via email, SMS, or page.  We soon realized that we were right in our expectations. MSPs had never seen an alerting technology like ours and rapidly realized numerous applications of our product to their needs.
The first MSPs to stop by were ones who had been using the traditional options to receive notifications of critical client needs. In too many cases, these MSPs found that the technologies they had been using were just leaving too many opportunities for errors.  Too many critical customer alerts were missed or poorly escalated because they did not have a strong critical alerting tool available to them. This group of engineers could truly benefit from a technology like ours.
Here Come the Advocates
This was the realization we were gambling on and thankfully were successful in achieving. In 2015, these MSPs realized the improvement in customer service our product could provide them. Indeed, these were the first people who signed on to become advocates for our technology. These early testers also provided us with useful insights into how the product could meet further MSP needs.
In fact, one of our first advocates who soon became a customer wrote:
"OnPage solved our problems of ….after-hours alerting. Since the initial deployment, we have enhanced our alerting system in other areas of our business. This is a must-have product for us. OnPage also offers superb support and continues to be great to work with."
Another one of our early advocates became a channel reseller of our product who agreed to buy several dozen units of the product every year. This reseller said of our product:
Since we primarily work with IT providers and MSPs, the need for intelligent routing (of alerts) is necessary. Why reinvent the wheel when there is OnPage – an awesome solid application that already exists to do so? Why reinvent the wheel when it's already cloud-based so partners don't need to worry about upgrading?"
Moreover, when the next year's ConnectWise Conference came around, we had these advocates stand at our booth and answer customer questions and provide a recap of their companies' great experience with the product.
Fundamental Truths in Marketing and Lessons Learned
In Eric Ries' "The Lean Startup," Ries describes how in building his first software company he got a core group of friends and tech enthusiasts to test out the software and tell him what they thought, liked, disliked, and would improve. Through this process, these testers became invested in the product. They became the product's earliest advocates. By asking these people their opinion and pivoting based on these opinions, Ries was developing tech advocates long before Twitter was even launched.
Similarly, in going to IT Nation, we at OnPage were able to attract advocates by initially providing something novel. By asking early advocates what they thought of the product and what we could do to improve the user experience, we were also able to capitalize on our first-to-market advantage.
Conclusion
So, what did we learn about finding a tech advocate?
Find an audience that hasn't seen a product like yours before.
Show a compelling use case.
Take their product feedback and iterate on it.
Get them to love you and your product.
These principals aren't rocket science. They are basic marketing. But in marketing, execution is important, too.
Indeed, there are many ways to find tech advocates. Ours was just one of many. What has been your experience in finding a tech advocate?