Our resources to help you level up your developer-targeted marketing programs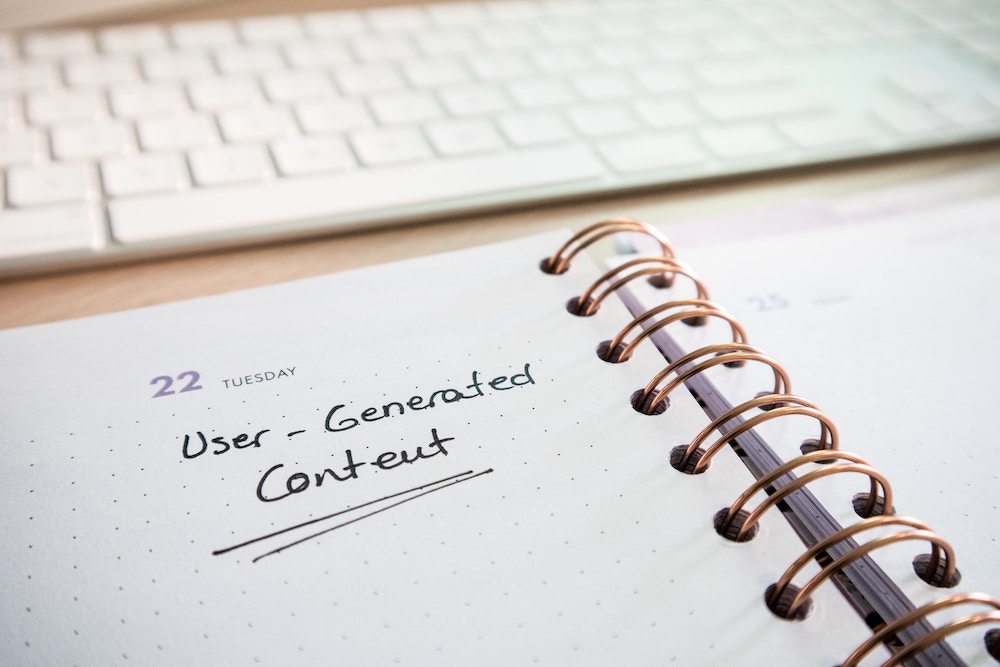 How User-Generated Content Builds Credibility with IT Pros 
Discover the benefits of letting your customers tell your story.
When you tap your network of existing (and influential) users for user-generated content, the results generate valuable third-party validation that expands your reach and enhances your messaging in the market. UGC can also humanize your brand with authentic, relatable content that serves as a bridge between your marketing team and your audience.
Brands have built trust and credibility with IT audiences by encouraging their customers to share their experiences and amplifying the results. Cisco's My Networked Life and VMWare's Meet the Experts are two great examples of UGC campaigns developed to engage with the IT field and naturally build awareness in the market.
Done well, UGC is a boon to your marketing. Done poorly, it's a disaster waiting to happen.
Know Your Networks 
User-generated content is a blanket term that refers to text, audio, or video generated by a customer or user rather than the company itself. It can come in many forms, from a written quote or case study to an instructional or testimonial video, or an audio plug on a podcast.
Video forms are very much at home on social media networks like Twitter, TikTok, and LinkedIn where people already go to connect with their community and explore new concepts. Placing UGC on these social channels can expand your reach and help you leverage the networks of your users, fans, or collaborative influencers. The blog pages and video channels of influential IT pros can be used for the same purpose.
If going the social route, consider asking your users to use unique brand and campaign-specific hashtags. Doing so will make it easier to find and amplify the UGC that you (and your broadened audience) will love.
No IT-focused campaign will be complete without some attention paid to message boards and forums. User-generated content is often the powerhouse behind strong rankings on review sites. This audience is known to take to an online public square to seek (and provide) answers to questions and challenges. Incentivize UGC here and watch as it becomes a natural part of the IT conversation.
The Right Approach Depends on the Audience 
For IT professionals, user-generated content can give your brand a boost of credibility. This audience prefers to hear product reviews, recommendations, and best practices from their colleagues and peers rather than from your marketing department. Your approach to user-generated content will depend on your goals for the campaign.
To get your name out there among your potential user base, ask customers to share their experiences with your product on their social networks like Linkedin, Twitter, and TikTok.
Use the best examples of user-generated content to grab attention on your website.
To make your ABM campaigns stickier, consider adding real-life customer testimonials to marketing assets. Quotes, videos, and case studies sourced directly from your clients stand on their own and add emphasis to outreach emails, blog posts, and white papers.
Consider using UGC as a warm introduction to your products. Your message is more likely to resonate when it's coming from a colleague or respected influencer. And this notoriously community-oriented group will be happy to share a product or solution that works, especially if doing so helps them come across as smart, resourceful, and ahead of the curve.
User-Generated and User-Centric 
Ideally, your product or service is so groundbreaking and high-quality that your audience will be clamoring for a chance to share their experience with their entire network. If that's not the case quite yet, incentives will be useful to inspire participation. Incentives should be wrapped in an ask that appeals to your audience, specifically. Make sure your request puts the focus on the user and the value they provide, and not the other way around. For example: Share your wins! How are your innovating / solving problems / saving time using product X? 
By offering meaningful, tempting incentives like product discounts or early access to product feature releases, your audience will generative content that looks natural, because it is.
Remember to Actually Listen
Moderation, response, and amplification are just as important to this process as collecting the content. If a bad review comes through your UGC campaign, or if a specific issue comes up repeatedly, acknowledge it to demonstrate that your campaign is actually about creating a bi-directional line of communication with your users.
On the other hand, don't forget to share the love. When someone submits an excellent (or even pretty good) submission to a UGC campaign, sharing their content on your channels too gives them a boost of exposure and strengthens their connection with your brand.
Avoiding Disaster
All UGC is not created equal. Good user-generated content is insightful, contextual, and relevant. Low-quality UGC can blend in with the background of spammy online content or come across as inauthentic or too sales-y.
If you're just getting started with UGC, resist the urge to fake it. Use REAL people with actual experiences with your product. IT pros can and will verify the veracity of your claims.
When soliciting UGC from your users, give clear instructions of what you want, including format, length, and contents. You can even ask a specific question that aligns with your future marketing messaging to guide the submissions to their most supportive potential.
What types of software development projects are most commonly tackled using this product?
Share a recent success story where our platform helped you solve a persistent problem.
What has been the most innovative or surprising use case for this product?
What mistakes or obstacles have other software developers encountered, and how can these be avoided?
Can you share tips or best practices for using the platform to improve development workflows, increase efficiency, or streamline processes?
It's important, especially early on, to partner with user-creators that you trust to produce relevant and high-quality content. Incentivize them with product and amplification, as appropriate.
If sourcing UGC from a wider user base, put a plan in place to moderate submissions and amplify only the pieces that strike the right tone. Failing to plan for off-base UGC puts your brand reputation at risk by capturing the wrong kind of attention.
Reuse + Repurpose 
Once generated, user-generated assets can be instrumental in your marketing strategy. Customer testimonials look great on websites and social media, and active users make great participants in customer advisory boards.
IT professionals love hearing from their colleagues, and you'll love hearing from them, too. If you follow this advice, your user-generated content will be both bountiful and mutually beneficial.