Our resources to help you level up your developer-targeted marketing programs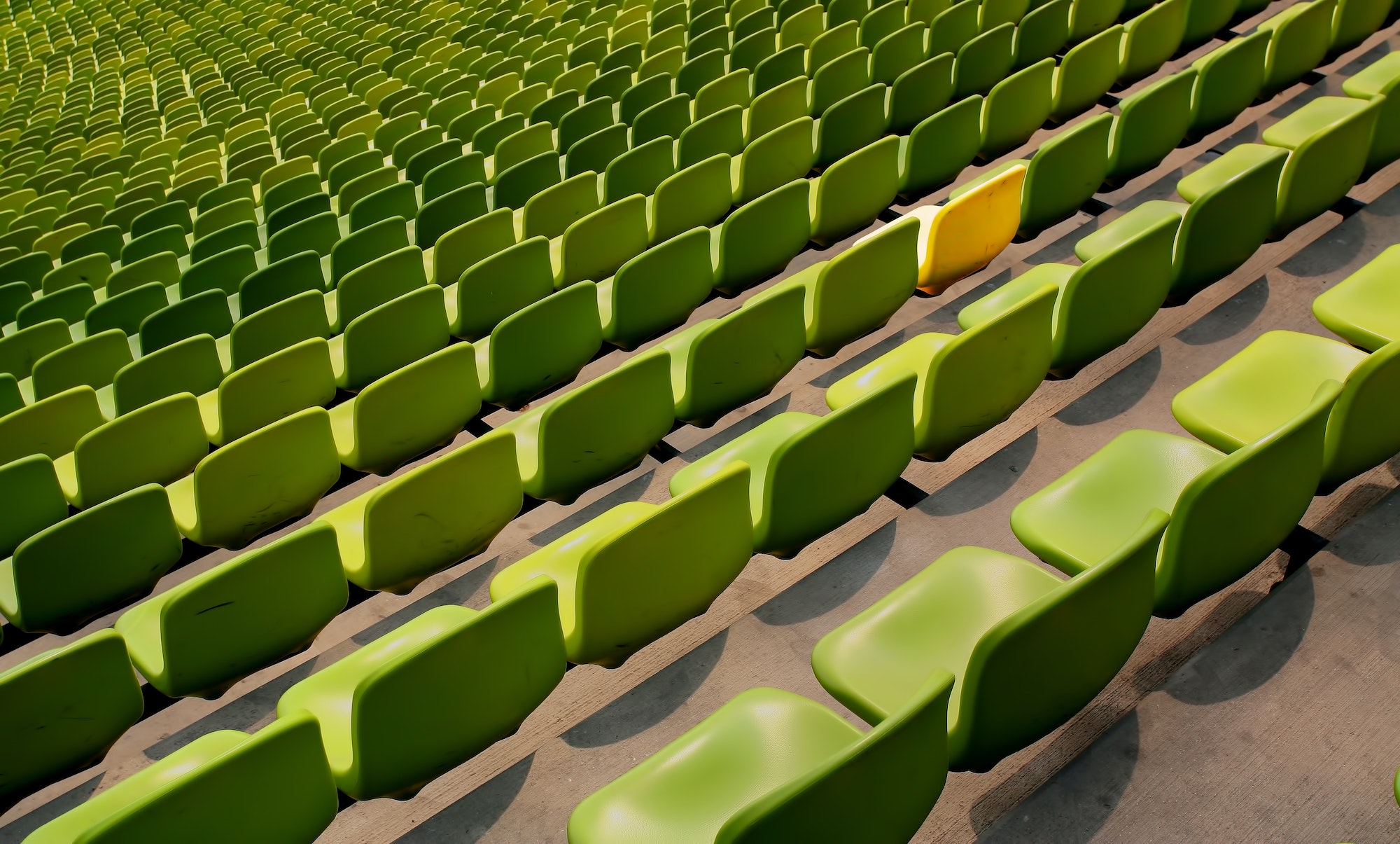 Break Through the Noise in Developer Marketing with Refcards
Written by Justin Albano.
Software development is expanding at an incredibly rapid pace, which can easily overwhelm developers with an ever-wider array of skills to learn. In many cases, our interests and the software market will direct us towards which handful of technologies we will master at a given time. That does not absolve us from learning other technologies, techniques, and tools, though. For example, a Java developer cannot just be an expert in Java. He or she will also need to master orchestration tools such as Kubernetes, release engineering tools techniques such as Continuous Integration (CI) and Continuous Delivery (CD), and a host of other skills to be an effective software developer.
The Value of a Refcard
This is where DZone Refcards  comes into the picture. As developers, we only have so much time to devote to our craft and even becoming a novice in all of the different tools that are available would take a lifetime. With the time available to us, we must become experts at a few skills and gain at least a novice or intermediate understanding of others. In addition, there are countless times when we need to learn a new technology in a short period of time and do not have the luxury of reading through the full gauntlet of documentation or tutorials.
In short, there are many times when we need to get off the ground quickly and gain the deepest understanding of a topic in the shortest amount of time possible. Refcards help fill this gap with three main advantages: relevance, conciseness, and expertise.
Relevance
Selection of the topics for new Refcards is driven by popularity, which means that new Refcards are constantly being created based on what software developers are looking to learn. As new technologies ascend to ubiquity, it is a likely that a Refcard can be found on the topic. This means that for many of the topics that software developers are looking to learn, there is a Refcard devoted it.
Conciseness
Nearly every topic in software development has a set of learning resource associated with it. For most of the popular technologies, there are thousands of pages of documentation and references, and likely dozens of books. In many cases, though, developers do not have weeks or months to dig into a topic. They must get off the ground in a few hours or a few days and then add to their competency over time. This means that concise resources with a narrow scope are necessary. Refcards fill this gap by providing a short, focused resource that allows a developer to learn the basic concepts of a topic, how to get started, and provide a foundation from which a developer can build up their knowledge over time using more in-depth resources.
Expertise
In the age of the internet, we are blessed to be able to learn about nearly any topic on a whim. This abundance of information can make it difficult to decipher which knowledge comes from those with expertise and which comes from those with minimal experience. When creating a new Refcard, DZone leverages its vast pool of experts to create professional content. This means that when a developer reads a Refcard, he or she knows that the author has extensively worked with this topic and will draw from their own professional experience to offer pragmatic and effective guidance to the reader.
Successful Refcards
Relevance, conciseness, and expertise are why readers are drawn to Refcards, but creating content that exudes these characteristics can be a challenge. Some of the most successful Refcards have an almost intangible set of qualities that makes them essential for hundreds of thousands of readers. These qualities, shared across all of the Refcards available at DZone – especially the most popular ones – include:
Simple
Focuses on the fundamentals
Easy to read
Despite the complexity of the topics they cover, Refcards are simple. In many cases, they break down topics into a small, bite-sized pieces that allow a developer to get an understanding of the fundamental components of a topic and start to build from there. Refcards often lack highfalutin words or complicated diagrams. Instead, they focus on establishing a conceptual overview of a topic and then diving into it just enough for the reader to get a foothold.
From the start of a Refcard until the end, the reader is brought along on a quick journey. This journey begins with an overview of the topic, and then progresses through the details and the nuance, until these pieces culminate in a basic understanding. For many Refcards, more information will be provided, which gives the reader a starting point to expand their fundamental knowledge and progress towards a more intermediate or advanced understanding of the topic.
Rarely are Refcards disparate or choppy. Each Refcard focuses on one specific topic, and provides the distilled, basic concepts and application of these ideas in a "short and sweet" format. These qualities ensure that Refcards successfully convey fundamental knowledge to the reader while also cherishing his or her finite and valuable time.
Refcards & Developer Marketing
Developers are constantly inundated with advertisements for products that claim to suit their needs and solve the problems that they experience on a daily basis. The challenge of breaking through to developers is made even more difficult in the world of open-source software, where there are countless free alternatives to proprietary services. Refcards, however, provide unique opportunities for marketing directly to developers: (1) Interacting with pathfinders (lead generation), (2) establishing a brand as a trusted source, and (3) leveraging DZone's authority and expertise.
Generating Leads with Pathfinders
In many cases, developers select a Refcard because they are getting started on a certain topic. In some cases, that means that developer looking to get off the ground is the person assigned to explore a new topic. For example, if a company is looking to use a technology like Kubernetes, it will likely assign a developer (a pathfinder) – or group of developers – to explore the technology. This developer will try to gain a solid understanding in a short period of time and appraise whether or not the technology is useful for their application or product. Over time, this developer may even become the trusted authority at his or her company on the topic.
This affords a marketing team a unique opportunity. Since Refcards are often used by developers looking to get a foothold on a topic, this may be a developer's – and by extension, his or her company's – first experience with a topic. This allows a marketing campaign to meet a developer where they are at: The developer is looking for a technology or tool to solve a problem, and the marketer is looking to provide a technology or tool to solve the developer's problem.
Becoming a Trusted Source
In addition, this allows a company to establish itself as a trusted authority on a topic. When a developer reads a Refcard, they are trying to understand the lay of the land on a topic, and seeing an advertisement for a specific company shows the developer that the company has a mutual interest in the same topic. By sponsoring a Refcard, the advertisement also shows that the company has a vested interest in getting useful and pertinent information to developers on a topic (i.e., contributing to the education of developers on a certain topic at no cost to the developer).
Leveraging DZone's Market Authority
Lastly, exposing a brand through a Refcard leverages DZone's authority as a trusted source. Developers and writers both come to DZone because they trust DZone to uphold a standard. Writers trust that the DZone audience is composed of developers genuinely looking to learn and better themselves, and developers trust that DZone only publishes quality content from writers who possess valuable experience on a topic. By marketing in a Refcard, a sponsor can leverage this trust, which can translate to a positive brand outlook.
While there are numerous ways to market a brand in the software world, Refcards fill a very useful knowledge gap, which affords sponsors a unique opportunity to effectively reach a receptive audience.
Conclusion
Software technologies and tools are growing at a staggering pace and as developers, it can be difficult to obtain a basic understanding of a vast array of pertinent topics. Refcards help fill this gap by providing the reader with a simple, concise, expertly-written resource that allows them to quickly get up to speed on the basics of a topic. The connection created between the author, the reader, and the sponsor that a Refcard provides an indispensable resource for readers and provides sponsors with a unique opportunity to market their useful products to an audience that is genuinely seeking to understand the basics of a topic.
About the Author: Justin Albano is a Software Engineer at IBM responsible for building software-storage and backup/recovery solutions for some of the largest worldwide companies, focusing on Spring-based REST API and MongoDB development. When not working or writing, he can be found practicing Brazilian Jiu-Jitsu, playing or watching hockey, drawing, or reading.