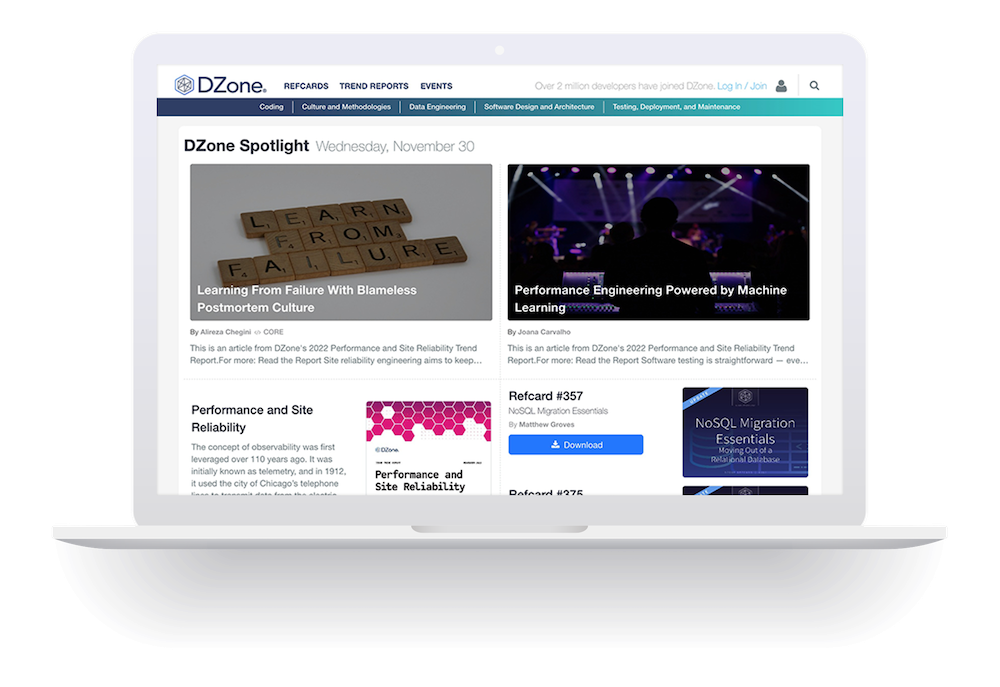 DZone.com connects software development teams with expert content, code, and community to help them design, build, test, and deploy great software.
2 million+
Community Members
9 million+
Unique Annual Visitors
500+
Monthly Contributed Content
What we cover
We leverage the power of our community with user-generated content that spans the 5 stages of the Software Development Life Cycle (SDLC.)
Culture and Methodologies
Software Design and Architecture
Testing, Deployment, and Maintenance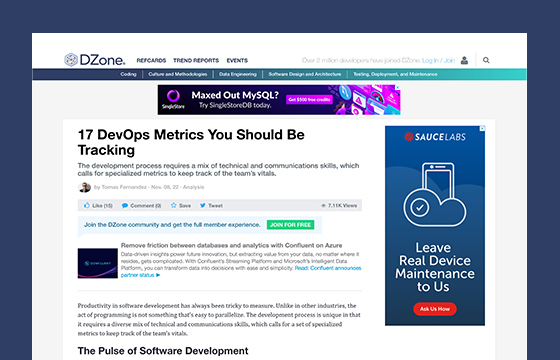 Display
Marketers can expose their brand, build product awareness, and align with specific tech topics.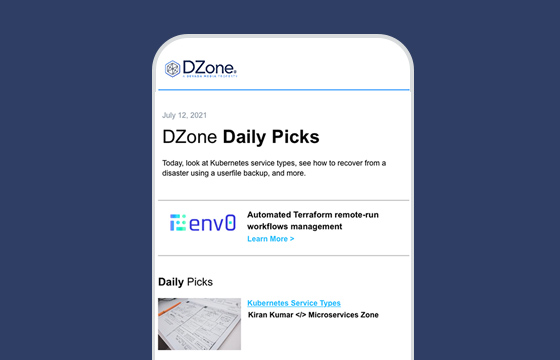 Email
Build awareness, offer direct promotions, or share a product launch through Daily & Weekly Digest advertising or a dedicated email.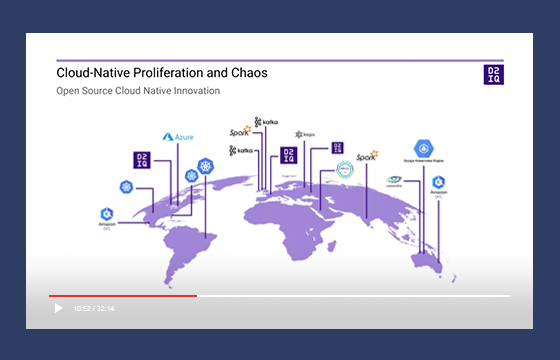 Virtual Events
Deliver your message in an engaging, multimedia format. Available live or on demand.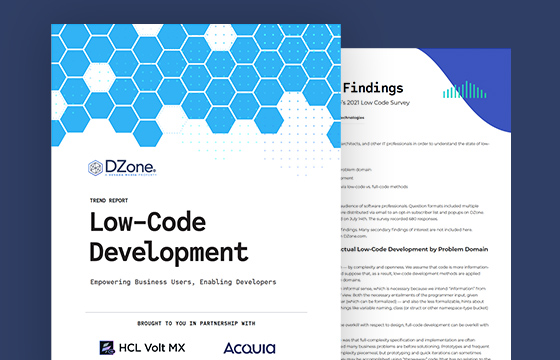 Trend Reports
These reports help software engineering professionals plan for what's next. They identify emerging trends and proactively drive decision making.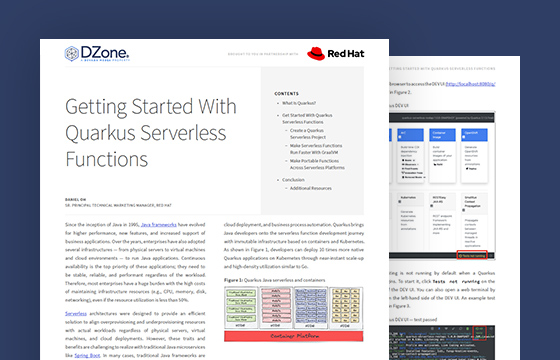 Refcards
These cheat sheets help software engineering professionals explore, evaluate, design, and implement your offerings.
Lead Generation
Generate qualified leads by having DZone host and distribute your valuable resources.
"
With the Integration Zone sponsorship, we get targeted ads that we use for brand awareness and to point to gated content on our website.
Cloud Elements
"
Our microservices report sponsorship came with an email to 20,000 DZone subscribers. The email had a 48% open rate and yielded more than 400 clicks to our website.
Aiven.io
"
We use DZone to pack the top of the funnel.
Cprime Learning
Let's Work Together
Developers who champion your solutions – that's what we deliver! DZone solutions can achieve your developer marketing campaign objectives.
Get in touch with our team to learn about our partnership opportunities.
Get started